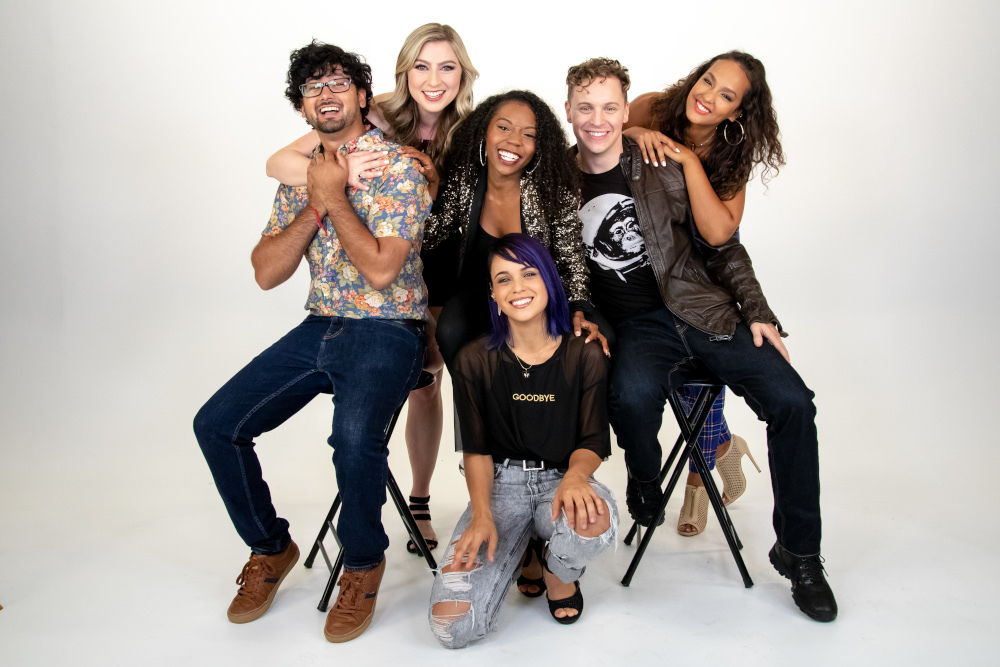 TBD is launching an all new original series called TBD Bytes, featuring 6 new hosts who will be the faces of the newly relaunched TBD network. New episodes of TBD Bytes will air every day, and will feature our hosts covering news and trending topics across Music, Food, Pop Culture, Comedy, Technology, and Lifestyle.
Hosts
Arianna

I'm Arianna! One of the new hosts of TBD Bytes! Music is my jam and I'll be bringing you the latest on what's hot, and what's not in the world of new tunes on the web.

Jackie

Hi, I'm Jackie, your resident foodie and a new host of TBD Bytes! If you love food like I do then you'll love what I'm bringing to the table!

Katie

Hi, I'm Katie! One of your new hosts of TBD Bytes and I'm here to break down everything tech!

Lorena

Hi, I'm Lorena! One of your new hosts of TBD Bytes, and master of all things lifestyle here on TBD. If you're interested in fun and exciting ways to stay active, you'll love what I've got to show you!

Omar

Hi, I'm Omar! I'm one of your new hosts of TBD Bytes and lover of all things trends! If you need someone to show you everything trending on the internet, then I'm your guy! #letsdothis

Peet

Standup comedian. Currently trapped inside this website. I've been told that the only way I can get out of here is if you watch me make a fool of myself on TBD Bytes. I need you!